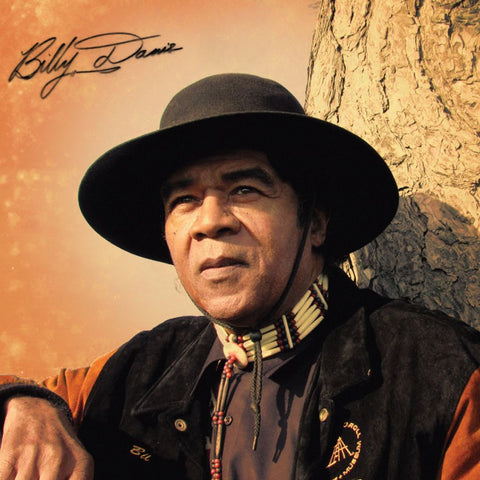 Billy Davis - "Billy Davis" LP
Billy Davis is a true rock 'n' roll troubadour.
Having performed with Hank Ballard & The Midnighters and Little Richard, Davis is no stranger to rock 'n' roll.
You'll hear his guitar playing on hits like 'Finger Popping Time', 'Let's Go, Let's Go, Let's Go', and Jackie Wilson's 'Higher And Higher'.
Davis taught Jimi Hendrix how to play the guitar (really), and he was personally invited by Elvis Presley to perform with him at Graceland.
He was a close personal friend to Sam Cooke and Jackie Wilson, and he rubbed shoulders with a member of the Manson family who secretly toured with Ballard in the 1980s under a different name.
He's in the Rock and Roll Hall of Fame, as he should be.
This is Billy Davis' inaugural release with Jett Plastic, and we are insanely proud to have worked with engineer Zach Shipps on this completely solo effort.
"The Kings Of Rock And Roll are gone, but their memory lingers on..."

1. Troubled Shoes
2. Love Appetite
3. Goin' To The Crossroads
4. How Feelings Change
5. I Come A Crawlin'
6. Spanish Blues
7. Got A Mind To Ramble

8. Hoochie Coochie Man
9. Kings of Rock And Roll
10. Keep On Dreaming
CD ONLY BONUS TRACKS-
11. My Lady Fair
12. Your One And Only Man
Vinyl version is pressed on audiophile black vinyl with a full color insert (800 copies)
CD version has the ten tracks on the vinyl version along with two CD only bonus tracks.
---
We Also Recommend