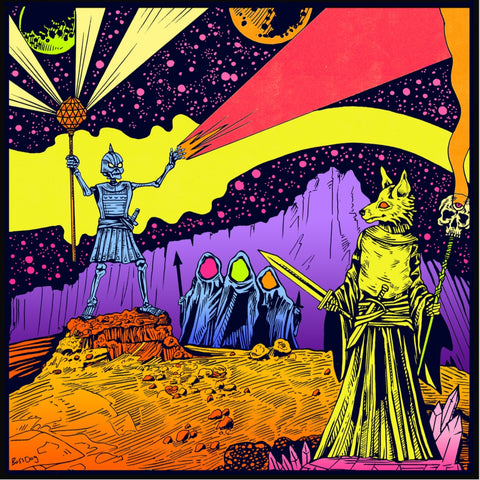 Jonny Polonsky - "UNRELEASHED: Demos & Rarities, 1996-2018" LP
UNRELEASED: Demos and Rarities 1996-2018 is the new album by renowned rock musician Jonny Polonsky. With a musical pedigree comprised of collaborations with Johnny Cash, Puscifer and Frank Black (The Pixies) among others, Polonsky has assembled a collection of songs that, for some reason or other, did not fit on their respective albums. While the collection is comprised of tracks spanning over twenty years of Polonsky's recording career, the cohesiveness of the album should not be understated.

Praise:
"Jonny Polonsky is a true original. His music should be celebrated everywhere."
Mark Lanegan (solo artist, Screaming Trees)
"Jonny has pure Artist compassion running through his veins."
Maynard James Keenan (Tool, A Perfect Circle, Puscifer)
"Baby, you're a real motherfucker. And I mean that in the best sense of the word."
Neil Diamond

TRACK LISTING
Side A
Everywhere All The Time 
Do You Remember
Amazed
Let Me In
Round Around The Mouth
What A Wonderful Way To Die
The Same Song
Wiser
Black Rainbow
The History of Numbers

Side B
Your Shattered World 
Two Dimes
See You Around
Behind The Mask
On The Wire
The Auctioneer
Too Long
Want Ya

300 pressed on Canary Yellow vinyl, packaged in a gatefold sleeve with photos AND inner sleeve with lyrics/liner notes! ALL VINYL COPIES INCLUDE FREE BONUS CD!

CD version has three additional tracks, I'm Not Telling, If You Don't Love Me and Guns.
---
We Also Recommend